Simple Page
implemented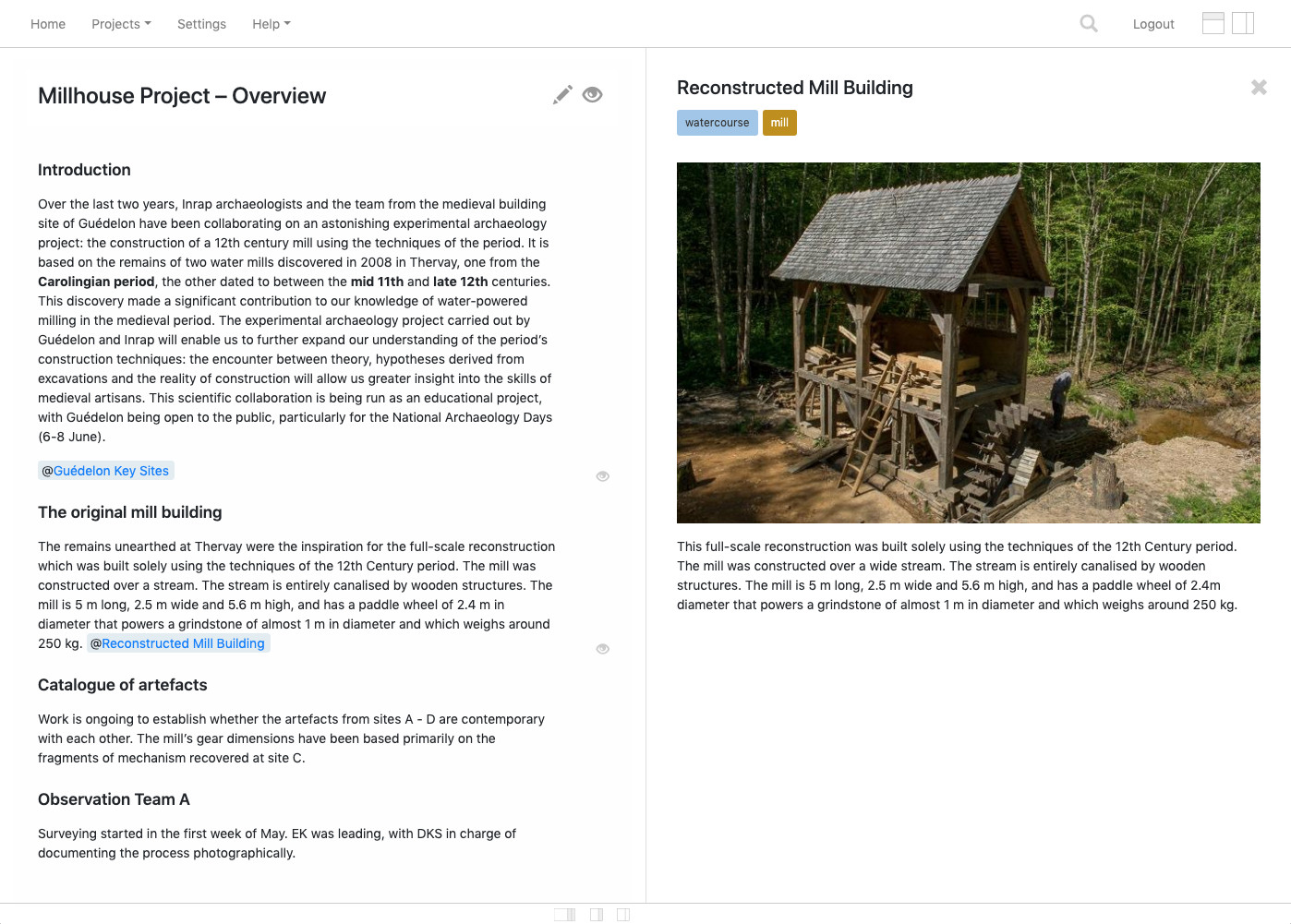 Simplepage is the default page type for creating research narratives. It has a toolbar and automatically creates preview options for links to other resources in Orson.
How to use
Click on a text field to edit
Press the keyboard ESC key to finish editing a field
Add previewable links
While editing the page text, type the @ symbol and then the name or content of another resource in Orson.
A list of available resources will be displayed. Select one of the resources (mouse click or Enter key), and a link will be created.
Press the keyboard ESC key to leave edit mode. Click on the eye icon next to the link to preview the resource.
See this video for an example
For filtering options when adding internal links, click on the add link to local resource icon in the page toolbar (while in edit mode). You now have filtering options which allow you to choose from cards, boards and pages while searching: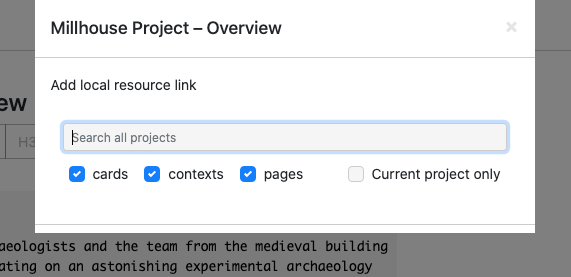 Notes
Saving is automatic
Click on the page's pencil icon to access more edit options