Annotation
implemented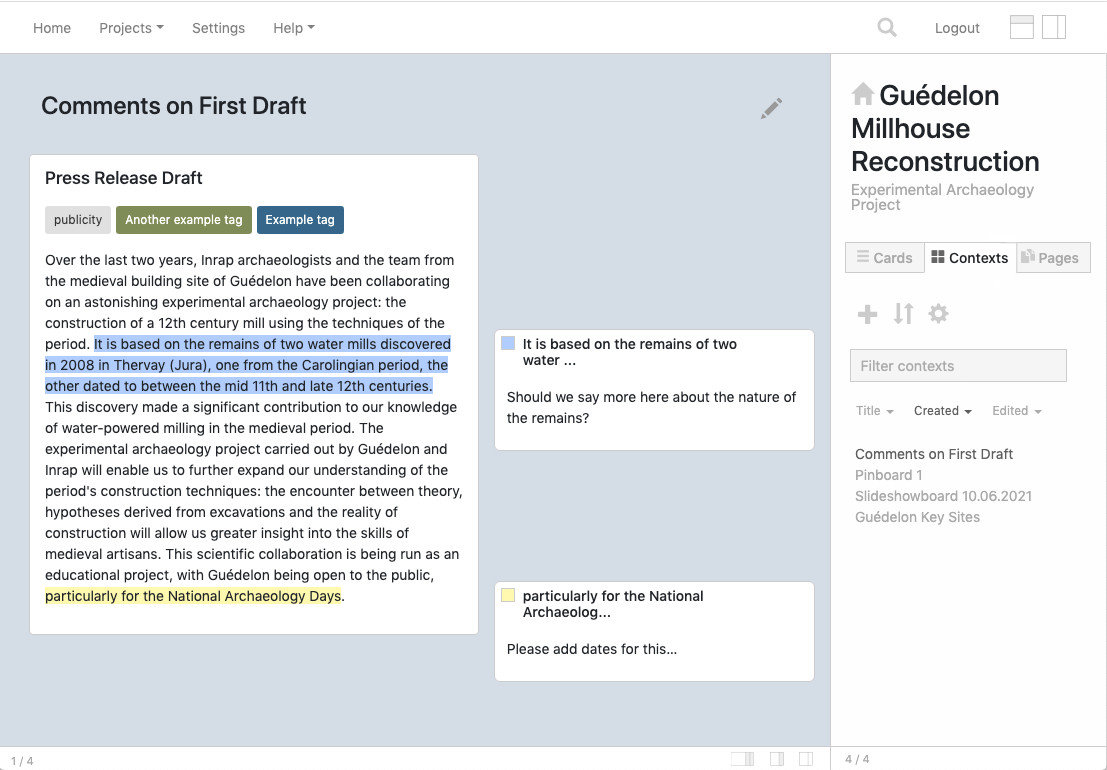 The Annotation context allows you to add comments to cards.
Annotations are editable in the same way as cards
Annotations are colour coded
How to use
Select text in a card, then click on the 'Add annotation' popup. An editable annotation card will appear alongside.
Annotated sections of text are highlighted both when editing a card and when viewing it in Markdown display mode
If you click on the highlighted text, the associated annotation will become active alongside it. This is useful if you have more than one annotation on a single line.
Notes
Unlike most other contexts, the annotation context allows you to edit the content of added cards
See also: Add cards to an existing context