Getting Started
Basics
Orson can have multiple Projects. Each project has Cards, Contexts and Pages.
See Figure 1.
Cards are for holding text, images and data.

Contexts are for visualising and organising cards and data.

Pages are for writing research narratives.

The content of cards can be added to pages.
Cards and contexts can be previewed from pages.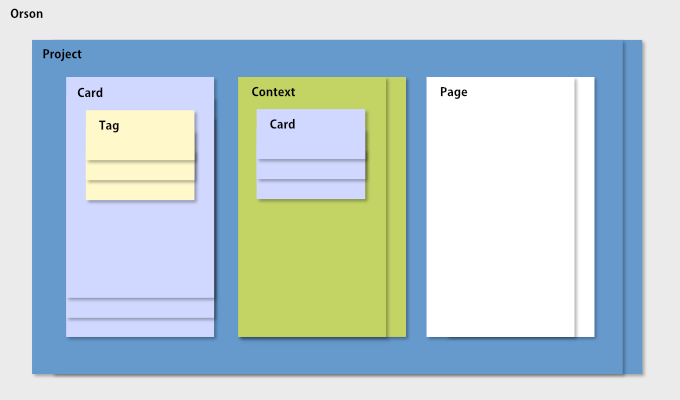 Figure 1. Orson structure