Revisions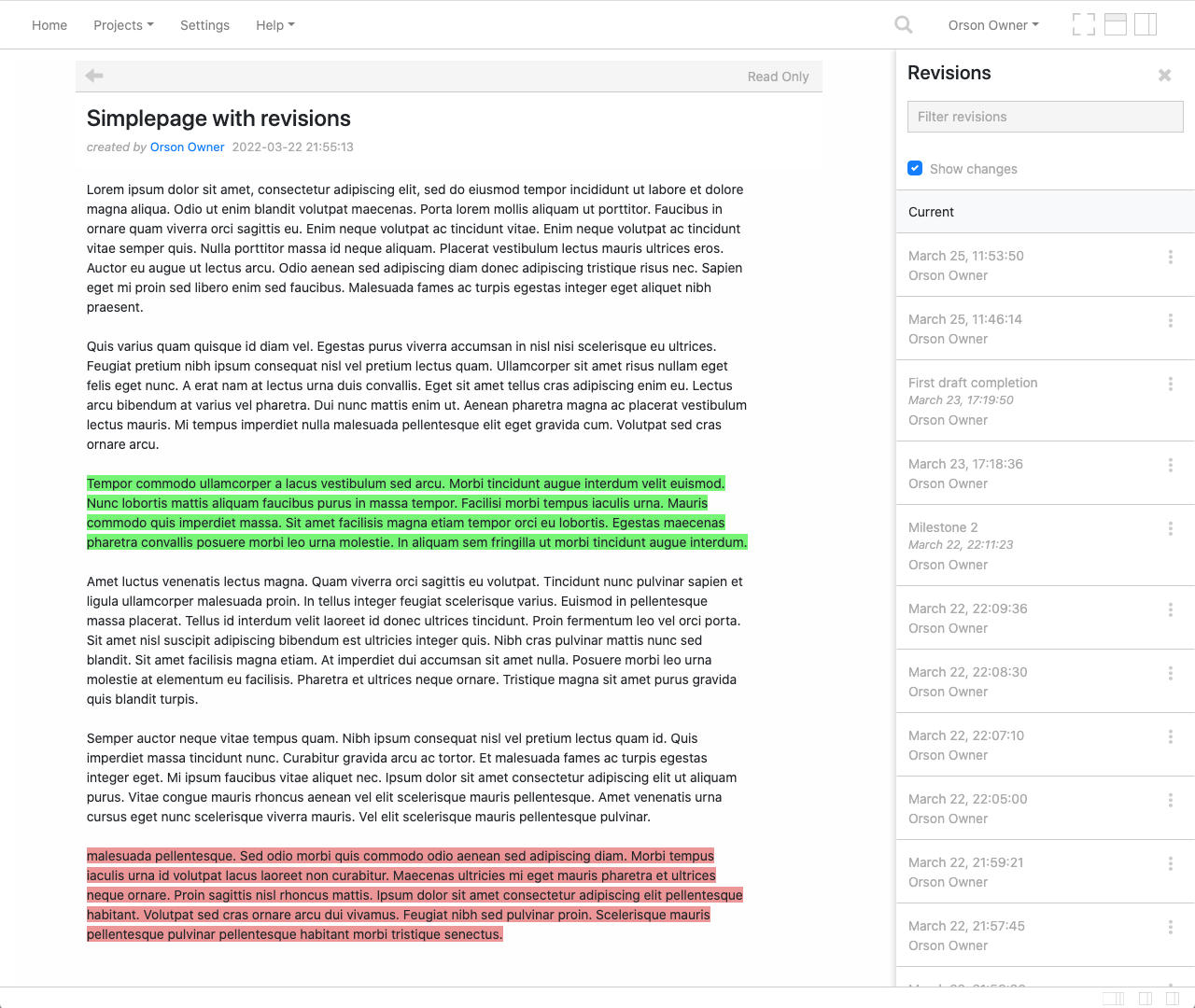 The history of Cards and Pages is automatically captured when the revisions feature is enabled in Settings. This allows you to:
Browse through saved revisions of your text
Display the changes in each revision with colour-coded text
Make copies of revisions to new Cards or Pages
How to use
The revisions mode is available when enabled in Settings.
To view a Card's revisions:

Click the Card's pencil icon to enter edit mode and choose 'Show revision history' from the dropdown Actions menu
Alternatively, when Cards are viewed on their own card page, a 'Revisions' icon appears at the top of the Card.

To view a Page's revisions:

Click on the 'Revisions' icon at the top of the Page.
Click on a revision in the list to view the saved text from that date.
Check the 'Show changes' box to highlight the changes between the selected revision and the previous one.
To add a revision title, click on the revision's 'three-dot' menu button and select 'Add revision title'.
If a revision has an existing title, it can be edited in place - just click on it to start editing.
Revisions can be filtered via the 'Filter revisions' input box, based on title, creator name, created time, and the displayed formatted created time.
Notes
The Card or Page text will switch to read-only mode when viewing revisions
There is an option in Settings to choose how many minutes should pass before saving a new revision. Revisions are only saved when edits are made to the document and the selected time has expired since the last revision was saved.